Muraflex | Glass walls with you in mind.
Muraflex is changing the game in demountable glass wall systems. Their team of experts and creative designers focus on personalized service and adaptable designs to exceed your expectations.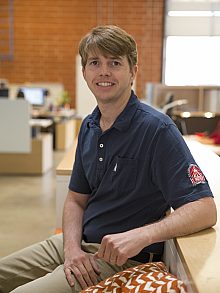 Joel Bunn
Account Manager + Wall Specialist
Joel has over 10 years of experience in the furniture and custom fabrication industries as both a designer and an account manager. Joel serves as the primary point of contact for communication and control of furniture related activities. He acts as a liaison between the client, design team, The Sheridan Group team, building management, manufacturers and installation crew to ensure timely project schedules and client satisfaction. He will always be available to answer your questions and oversee all members of The Sheridan Group team.